The Texas Alzheimer's Research and Care Consortium (TARCC) is a collaborative Alzheimer's research effort funded by the State of Texas. Established by state law in 1999, initial Consortium medical school members included Baylor College of Medicine, Texas Tech University Health Sciences Center, University of North Texas Health Science Center, and the University of Texas Southwestern Medical Center. The original four-member medical institutions and James W. Hinds, Chair on behalf of the Council, executed a Memorandum of Understanding creating the Texas Consortium of Alzheimer's Disease Centers on August 17, 2000 (PDF available here.) In June 2005, following initial state funding, these four Consortium members began their work on establishing a comprehensive research cohort of well characterized subjects to address better diagnosis, treatment, and ultimately prevention of AD. In September 2009, TARCC was expanded to include the University of Texas Health Science Center at San Antonio. Membership was expanded in 2013 to include Texas A&M Health Science Center and again in 2015 with the inclusion of the University of Texas at Austin Dell Medical School as participating member sites. In February 2018, the Council added University of Texas Medical Branch at Galveston and University of Texas Health Science Center at Houston to TARCC membership. In 2019, TARCC membership expanded to include The University of Texas Rio Grande Valley. TARCC is now comprised of 10 Texas medical institutions, 9 public and 1 privately funded.
In 2014, while continuing the research cohort, the Texas Council on Alzheimer's Disease and Related Disorders launched the inaugural Investigator Grant Program for TARCC as part of the state-funded Darrell K Royal Texas Alzheimer's Initiative. This program provided financial support to Texas researchers to promote novel research and discovery towards understanding biological mechanisms, improving diagnosis, and developing therapies for Alzheimer's disease.
In 2018, with a mature database of over 3,600 cases accumulated by TARCC investigators across the state from the research cohort, the Council approved a transition from a cohort surveillance model to a grants-based program. The TARCC Investigator Grants Program aims to support the best science in the state while enhancing TARCC cohort data utilization and scientific productivity.
The well characterized TARCC research cohort (the Texas Harris Alzheimer's Research Study) contains longitudinal clinical, neuropsychiatric, genetic, and blood biomarker data on 3,670 participants diagnosed with Alzheimer's disease (AD), mild cognitive impairment (MCI), and normal control participants. These data include an average of four annual visits for each subject, with a total of 14,655 visits. Analysis of the longitudinal data set enables TARCC investigators to model changes in cognitive function over time, allowing identification of factors that affect not only risk, but disease progression. A unique strength of the cohort is the enrollment of the largest number of Mexican American participants in an ongoing Alzheimer's disease research study wherein original TARCC cohort cohort subjects continue to be seen as part of an Investigator Grant approved in 2018.
TARCC has greatly increased Texas' capacity to advance research and discovery to improve early diagnosis, treatment, and prevention of Alzheimer's disease. The Council relies on the scientific and medical training and the expertise of the TARCC Scientific Director, the Steering Committee, and the medical institutions they represent to set the research agenda for Texas' state appropriated funds.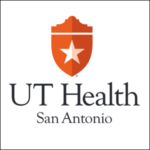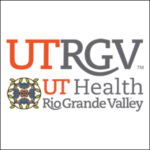 Funding: The vision of the Texas Legislature of a world without Alzheimer's disease provided $2 million in start-up funding for TARCC in 2005. This appropriation was used for TARCC's first two years of operations, including organization of the Steering Committee, establishing specific aims, participant recruitment, data collection and data management. In 2007, Texas lawmakers nearly doubled the state's initial investment to $3.9 million. In 2009, state lawmakers approved $6.85 million in funding for TARCC to build on its early work, recruit more participants (including those diagnosed with mild cognitive impairment), and launch a new research focus into the impact of AD on Hispanics. In 2011, the Legislature appropriated $5.23 million for AD research. And in both the 2013-2015 and 2015-2017 biennia, the largest state appropriation to date for Alzheimer's research in Texas was secured - $9.23 million for each biennium. The state appropriation for AD research in 2018-2019 was $6.41 million but was restored back to the $9.23 million level for the 2020-2021 biennial budget. The Legislature continued their support of TARCC for the 2022-2023 biennia with an appropriation of $8.77 million.
Since 2005, the Texas Legislature has appropriated more than $60 million in state funding for Alzheimer's disease research in Texas. Consistent with state law, all state appropriated funds received have been used for the purpose of supporting research activities of the consortium (154.006(a)). The TARCC appropriation occurs as a special item on the University of Texas at Austin, Office of the President budget. All funds are managed and disbursed by UT Austin at the request of the Council for research initiatives agreed upon by the member sites through their scientific leadership, and in accordance with the policies and procedures of the State of Texas and the President of UT Austin. All legislative, financial, and legal matters related to the appropriation for TARCC and the Council's support of TARCC are handled by University of Texas at Austin Office of Government Relations, Office of Business Contracts, and Office of Business Academic Affairs. Related matters of Intellectual Property are handled by the Attorney General of Texas and the Office of General Counsel of each member medical institution.  The Council acknowledges with gratitude the significant support member institutions have provided for consortium activities through the allocation of esteemed faculty and administrative time to the furtherance of the TARCC research mission.